PLEASE NOTE: Charges will appear as "S SHERRARD" or "STEPHEN SHERRARD" on your credit card statement.
PayPal will show my registered company name as DBAR Productions, LLC dba MusicTECH
LICENSE RENEWALS: Subscriptions are renewed yearly at 50% (half) of the full price until cancelled.
Your cart is empty.
This bundle gives you licenses for all the extensions for the Volunteer Sign Up Sheets, as of October 2022, at a greatly reduced priced (when compared to individual plugin prices). The license is just $99.99…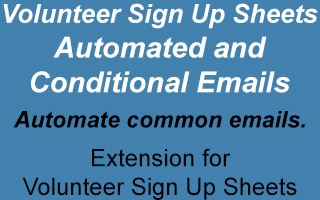 This extension for the Volunteer Sign Up Sheets plugin allows you to set up triggers and conditions to automatically send out emails to predefined lists. These can be used to do things like automatically send…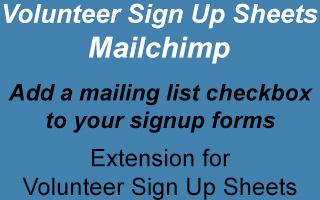 This is a relatively simple and lightweight extension that lets you add volunteers to a Mailchimp email list when they sign up for something on your site. It will add a checkbox to the bottom…
This bundle includes the original bundle extensions, along with the Custom Fields Extension, for the Volunteer Sign Up Sheet plugins. Volunteer Sign Up Sheets Calendar Display Volunteer Sign Up Sheet Groups Volunteer Sign Up Sheets…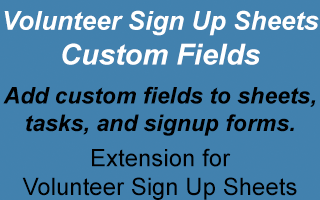 Add custom fields to sheets, tasks, and signup forms, for the PTA Volunteer Sign Up Sheets plugin.
You can use this to pay for custom programming services. Rate is $100 USD per hour. For quantity, enter the number of hours you wish to pay for.